---
Auto Coordination Report
The Auto Coordination Report enables you to observe the changes to protective device settings along with comments from the auto coordination process. EasyPower creates separate reports for phase and ground auto coordination.
The report contains two tables for each protective device that is coordinated during the auto coordination process. The Coordinated With table lists all the dependent equipment with which the selected protective device was coordinated. The comments accompanying each specified dependent equipment gives additional details that were used by EasyPower in the auto coordination of the protective device.
The Suggested Settings table for the coordinated device shows the Old and New Settings for each individual setting section. Each setting also has additional comments which include explanations as to why the new setting was selected. Comments may include other dependent equipment settings used to for coordination, NEC codes, or many other additional reasons. Comments in both tables that are in gold font are warnings while comments in red font are violations. Warnings and violations need to be reviewed and addressed.
It is advisable that you completely review each table for each coordinated protective device in the Auto Coordination Report to make sure all results are accurate and meet required specifications.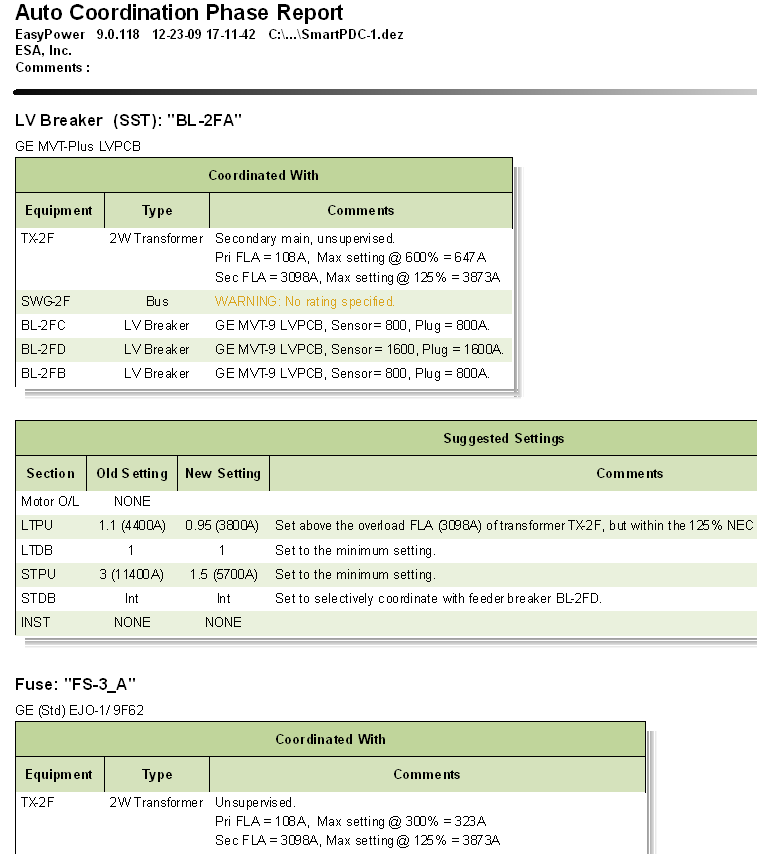 Figure 1: Auto Coordination Phase Report
After the Auto Coordination Report is created you can print it directly from EasyPower, copy it directly to your report, or save it as an HTML file.
To print the report, select

Print

from the

Text Report

tab.
To save the report as an HTML file, click

File > Save As

.
To export the report to Excel, right-click on the report and select

Export to Microsoft Excel

.
To export the report to Word, right-click on the report and select

Export to Microsoft Word

.
More Information