Using
EasyPower

with Autodesk® Revit® Software

EasyPower's Revit® Integrator™ feature enables you to share data between EasyPower and AutoDesk® Revit® software. Use this feature to easily extract electrical system information from Revit to automatically create an EasyPower one-line. You can design your system and perform analysis functions in EasyPower, and then export the results from EasyPower back to Revit. You can repeat these steps to keep your Revit and EasyPower data synchronized.

The basic processes are shown below.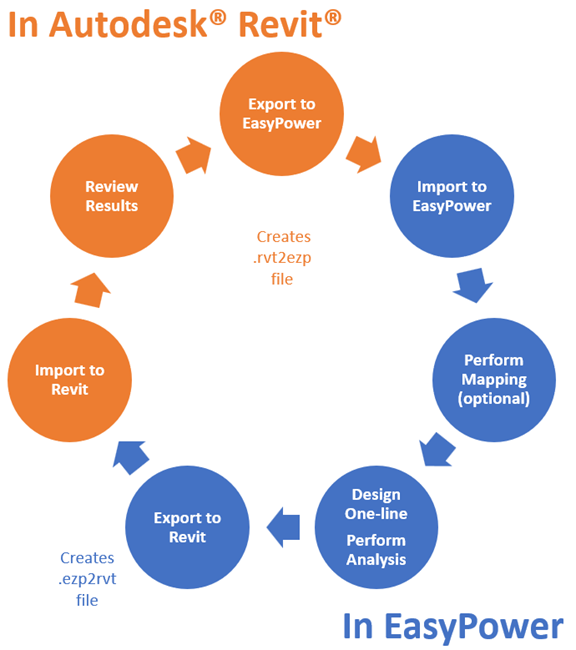 Figure 1: Revit and EasyPower Workflow
Note: The first time you export from Revit to EasyPower, you can optionally use the Open in EasyPower button to replace steps 1 and 2 below. For subsequent exports, you would start with step 1.
More Information